Planning to make a trip alone? Then don't worry, whether you love history, nice food, or simply want to snap some cityscapes on your camera, then there are plenty of things to do alone in London and even more to see. While most love to travel in a group some prefer to go solo. After all, solo travel can be incredibly fun and pleasant.
Here are some best things to do alone in London which can guarantee that you still have a great time when you're wandering around the city alone.
Things To Do Alone In London
1. Self-guided Walking Tour
Like many other European cities, London is a city best explored on foot! Head to the area surrounding the Thames for a spectacular view of history, don't forget to catch a glimpse of the world-famous Houses of Parliament (and Elizabeth Tower which houses Big Ben), as well as the chance to admire the iconic dome of St Paul's Cathedral. If you love shopping then head over to Covent Garden, Oxford Street, or Regent's Street!
2. Book Shopping
If you are a book lover then get ready to spend more time in London. There are lots of beautiful, unique, and quirky bookshops in London. Get ready to give a visit to this book shops to explore which is a fun thing to do alone.
3. Visit Museums
Museums are the perfect place where you should visit alone. These are the best places to visit if you're feeling a little nervous about going to London by yourself. Don't forget to take a look at Sherlock Holmes Museum and Sir John Soane's Museum while you are in London.
I promised you that you will discover a museum that you will love, even if you're not typically a museum individual.
4. Art Gallery
If you are a person like me who love arts then London is the perfect place for you. In fact, there are so many exhibition spaces and art galleries in London that no one's even sure of the correct number!
Take a trip to Tate Modern for a glimpse of Pablo Picasso and Andy Warhol masterpieces and the National Gallery for some older artwork. If you love street art, then Shoreditch is the perfect place for you.
5. Explore The Amazing View
No one can deny that London has some amazing view to offer. You don't need a travel buddy to admire an incredible view. Throughout the capital, particularly in the district of the City of London, there are lots of incredible rooftop views to explore.
Best viewed under the candy-colored skies of sunset, head to the Sky Garden to enjoy coffee with a view.
6. Visit Filming locations
If you're a movie lover then London has some perfect filming location spots to offer. If your travel buddies are not movie lovers then planning a solo trip is the perfect thing which you can do. There are plenty of movie spots from the movies like Notting Hill, Love Actually and more that are worth making a visit.
7. Vintage Shopping Along Portobello Road
If you don't know about the world's largest antique market then its time to give it a look. Every weekend the world's largest antique market held in the open air in the chic Notting Hill district of the city.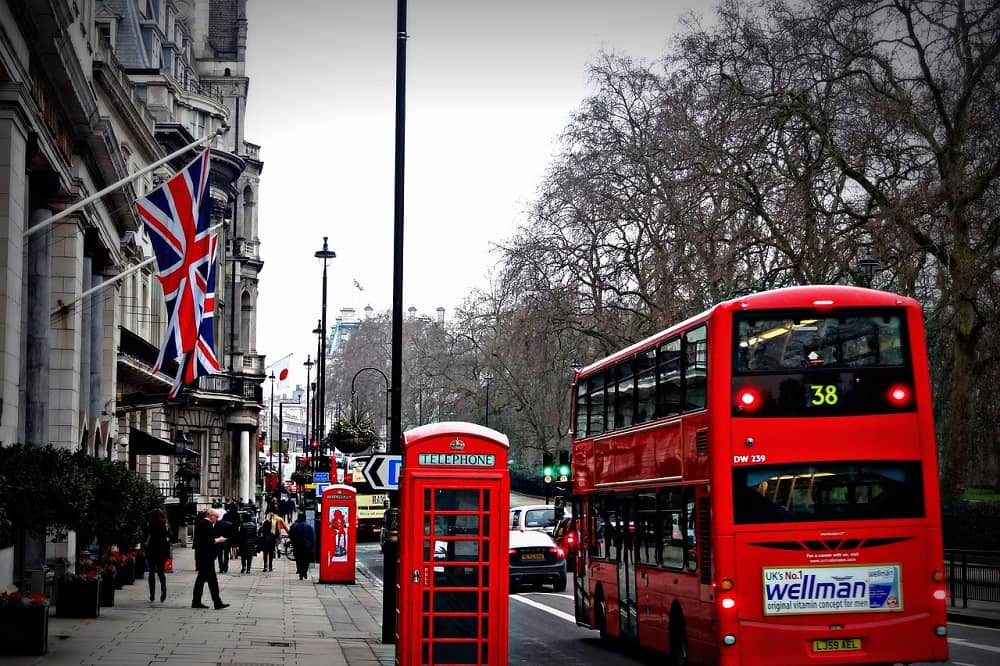 Though the Portobello Road Market is truly open every day of the week, the main event day is Saturday. So it is when you'll find all the best outdoor stalls which include plenty of pop-up eateries!
8. See Performance At The Theatre
Most say solo travel can be boring but in my opinion, it's your chance to explore like real you. Instead of joining in activities that your friends/ partner/ family want to do, you can instead indulge in your passions. Apart from ancient churches of London and dining restaurants, theatre is the best place to travel solo. It is one of the best things to do in London.
Also Read: